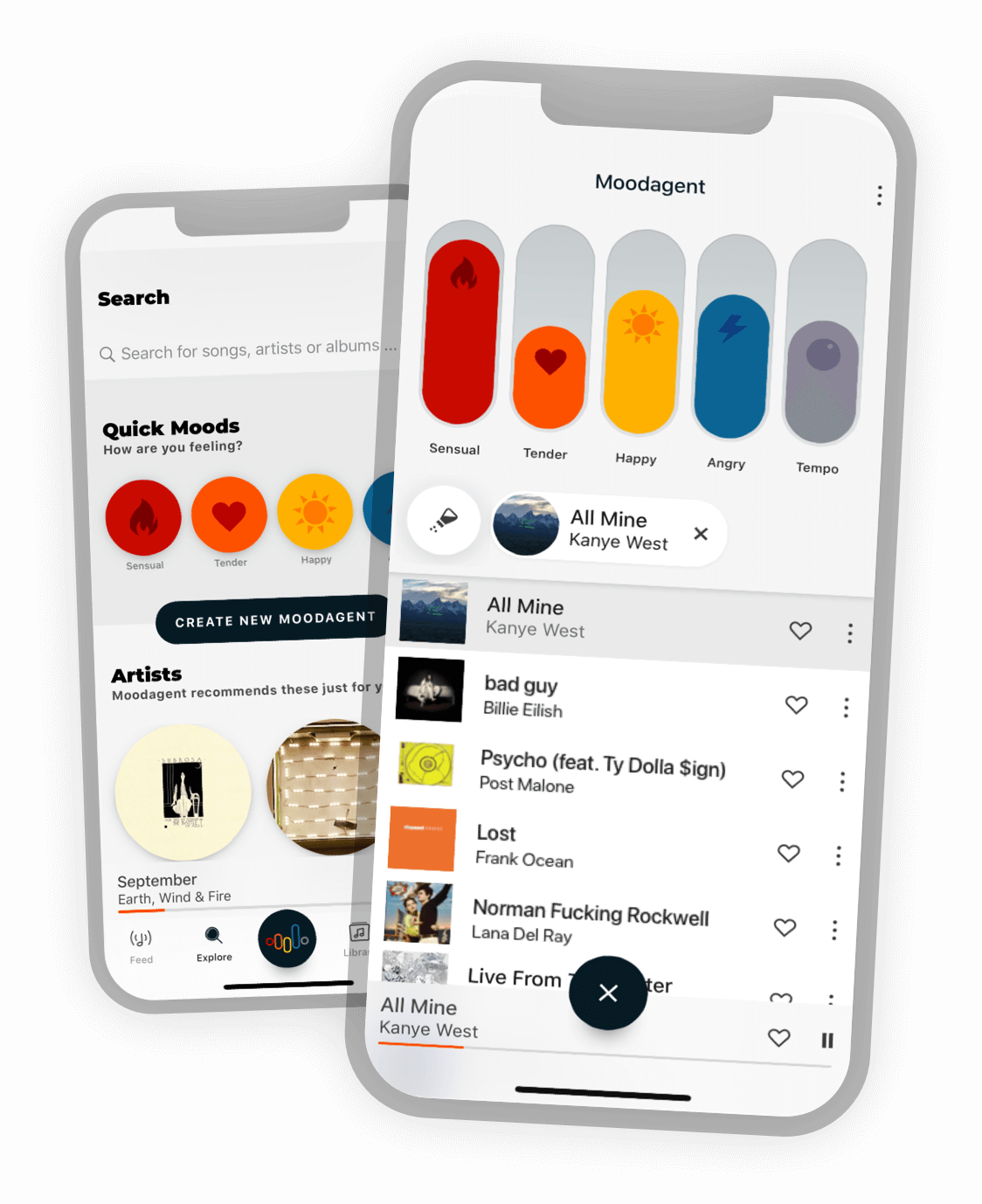 Get Moodagent
Interactive playlists based on your moods and taste

Music recommendations created by patented AI

Share your musical preferences with your friends

Ad-free listening
Moodagent Premium
99,00 kr / month
Want access to a uniquely personalized music streaming experience?
With Moodagent, you're in control.
We blend our patented AI technology with your moods and taste to create uniquely personalized and interactive playlists – we call them moodagents. 
It's personal
Choose any of the mood sliders – sensual, happy, tender, angry – and set the tempo. A moodagent will be built for you with songs based on your personal musical taste.
It's interactive
Moods change so why can't your playlist? With Moodagent, you can adjust any of the sliders at any time and watch as the playlist adapts. You can also flavor moodagents with songs or artists that you love.
It's built for you
The recommended artists and moodagents on your home screen are handpicked just for you and chosen by our technology, never a curator.
It's good enough to share
Share your moodagent with friends and family and let them adjust the sliders to make it their own. 
It's all about the music 
We really, really love music. We are a premium-only service because music has value, and that's something crucial for us to preserve. As a premium-only service, this also means that you'll enjoy uninterrupted listening with no ads – ever!